Control System LNG Storage and Regasification Plant
PVDC - Barrick Gold Corporation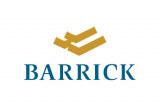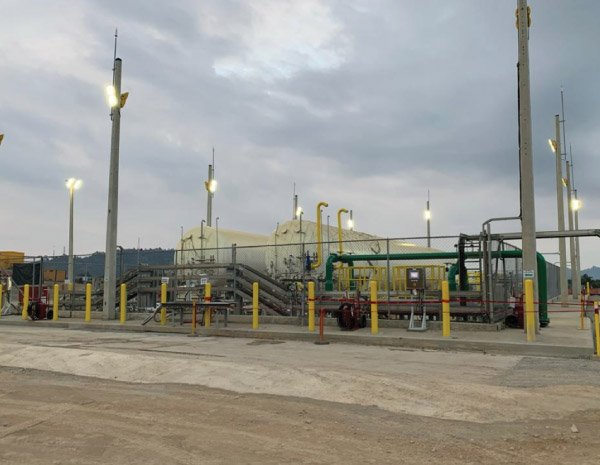 Design, development, installation and commissioning of the control system for the Satellite Plant for the Storage and Regasification of Liquid Natural Gas, including monitoring and control of delivery to the 1km gas pipeline to the lime kilns.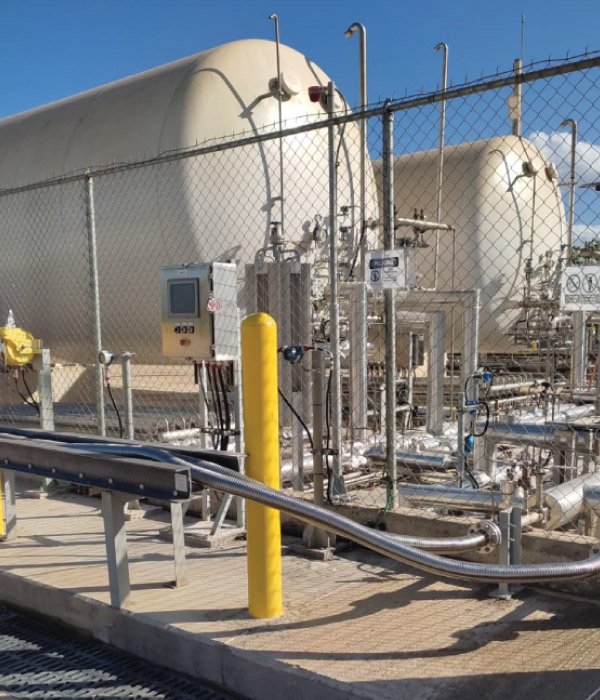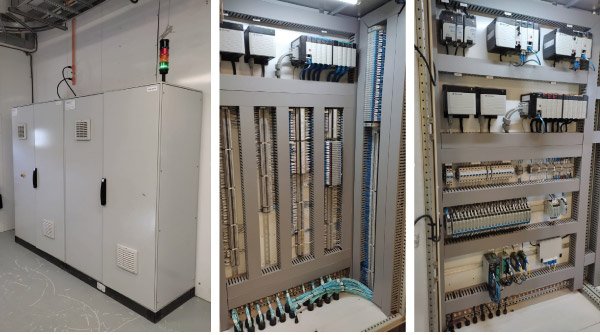 Panel de control principal
This project had the following scopes:
Design and development of a distributed control scheme for the plant, including the interconnection with the power and instrumentation equipment required for the LNG unloading and regasification and NG dispatch processes.
Design, manufacture and installation of the main control cabinet under a redundant platform Allen Bradley Controllogix, Rockwell Automation. This cabinet has a set of intrinsically safe barriers for the protection of signals to and from the field, allowing it to meet the safety standards required by NFPA.
Design and assembly of the set of junction boxes distributed in the field for the interconnection of the signals.
Design and assembly of operation stations for two LNG unloading bays, integrating PanelView Plus HMIs connected via Ethernet/IP.
Design and assembly of monitoring and control stations for two gas pipeline shutoff valves, integrating intrinsically safe Flex Ex remote stations.
Design, development and commissioning of SCADA system for remote monitoring and control of plant operations. Screens are included to display the status and operation of the different subsystems that make up the plant: unloading stations and their pumps, water recirculation system, monitoring and control of LNG tank pressure (2 350 m3 tanks), monitoring of vaporization, regulation and measurement station, dispatch and gas pipeline line.