Filter Cleaning Control System
Inteja S.A. (Sub-Contratista)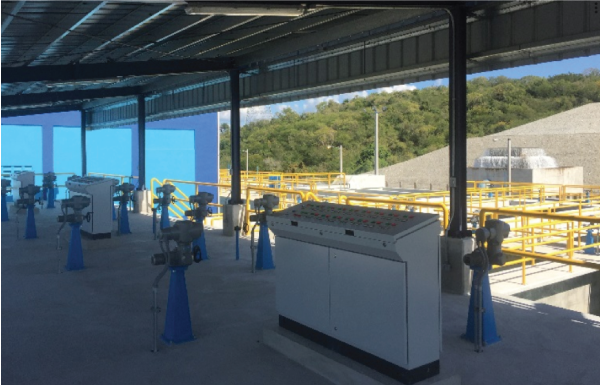 Provision of equipment, materials and labor for the installation of a control and monitoring system for the cleaning of the sand filters of the Peravia Province drinking water treatment plant.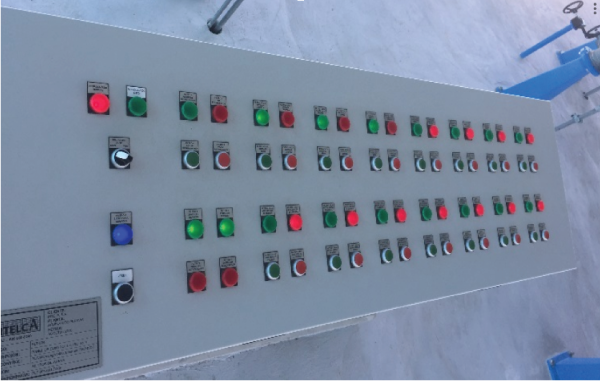 Detail Operation Console Filters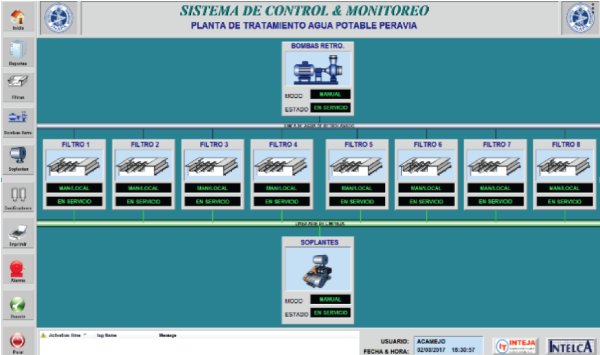 SCADA System: Main Screen
This project had the following scopes:
Assembly of Operation Consoles for cleaning 8 sand filters. From these consoles, the operator commands the cleaning sequence, activating the different valves and equipment necessary to carry out the cleaning cycle of each unit.
Programming of a SCADA system for remote monitoring of each of the filters and availability to generate cleaning commands. From this platform, the steps of the cleaning sequence can be verified, it can be stopped and/or aborted according to the operator's criteria.
From the SCADA system each piece of equipment can be monitored; blowers, pumps and valves in order to detect alarm conditions and thus allow the operator to correct any anomaly that prevents the correct operation of the assembly.