Water Treatment Plant Rehabilitation
Industrias Nacionales C. Por A.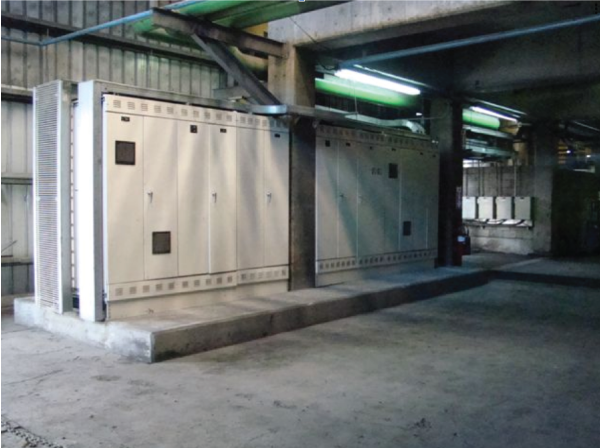 View clarifier and husk collector.
Provision of equipment, materials and labor for the Rehabilitation of the Water Treatment Plant in the facilities of the Duarte Industrial Park.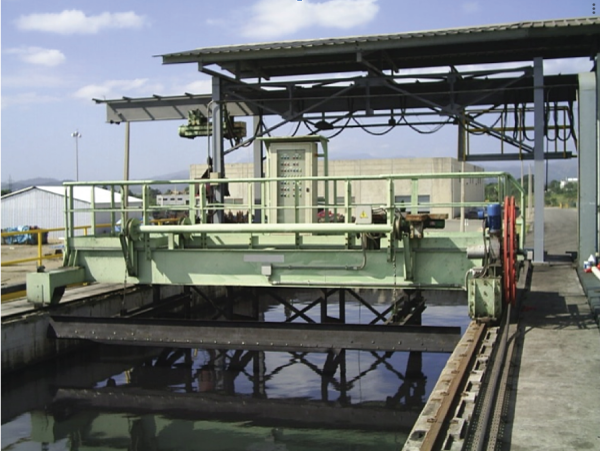 Front view Motor Control Center
This project had the following scopes:
MCC motor control center assembly, with 2500 Amp main, 480VAC for starting 33 pieces of equipment including pumps and fans.
Control developed with PLC Allen Bradley, CompactLogix, on a DeviceNet platform, for the operation and monitoring of the starters involved in the process.
Implementation of communication with Siemens Inverters under Profibus protocol for the control and monitoring of 3 pumping equipment that operate with regulatory control over the level of a return pool.
Realization of electrical pipes and general wiring.
Installation, wiring, connection, calibration and commissioning of the process instrumentation.
PLC and HMI (RSView32) programming of the entire process.
Installed power: 350KVA, 480VAC, 60Hz.